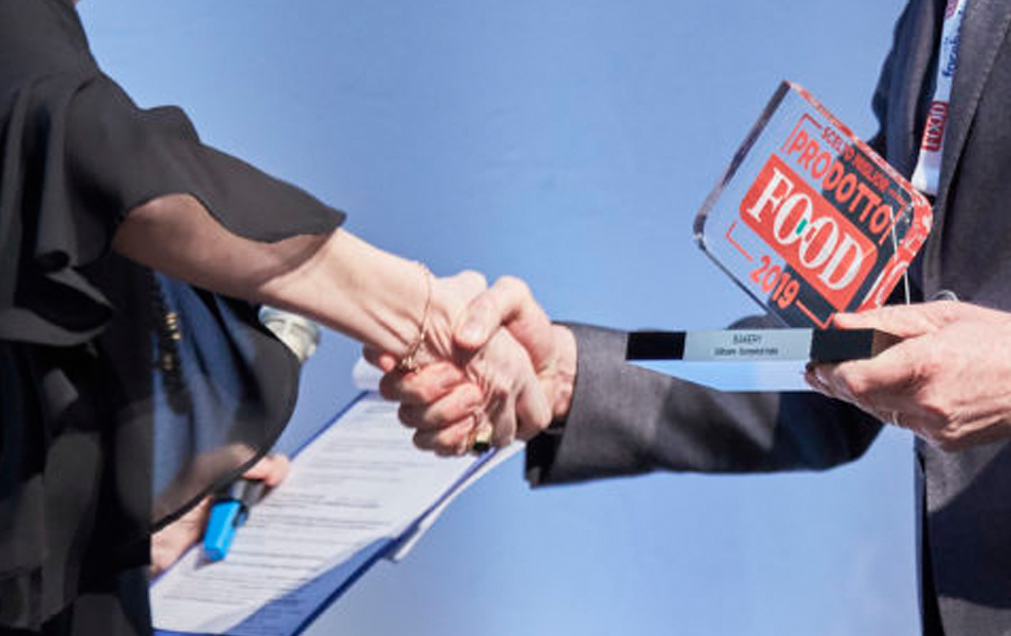 Prodotto Food: the product innovation award
On the 28th of February the 2020 edition for the best "Prodotto Food" will take place in Milan. The event will be in partnership with Nielsen and Doxa.
The judging criteria involves: Industry, Distribution and Consumer. Among its 5 editions, 1.100 products, 300 firms and 3.000 ISBN codes were taken into consideration.
"Prodotto Food" guarantees visibility thanks to the "Guida all'Innovazione" (a guide containing the technical sheets of every candidate product), personalized articles and newsletters shared through our property platforms. Last but not least, a box containing the award-winning products is send to all the main Italian retailers.
"Prodotto Food" not only offers visibility towards distribution, but also towards consumers. How?
A special logo is applied on the package of the award-winning products;
thanks to an integrated outdoor and press communication plan;
the award-winning products are promoted through the platform "Doveconviene" and are send to a chosen group of food bloggers.
Let's skip to data: "Prodotto Food" provides a results analysis of Giurie Industria, Distribuzione and Nielsen, together with a market survey by Doxa based on 1.500 individuals.
Stay tuned!