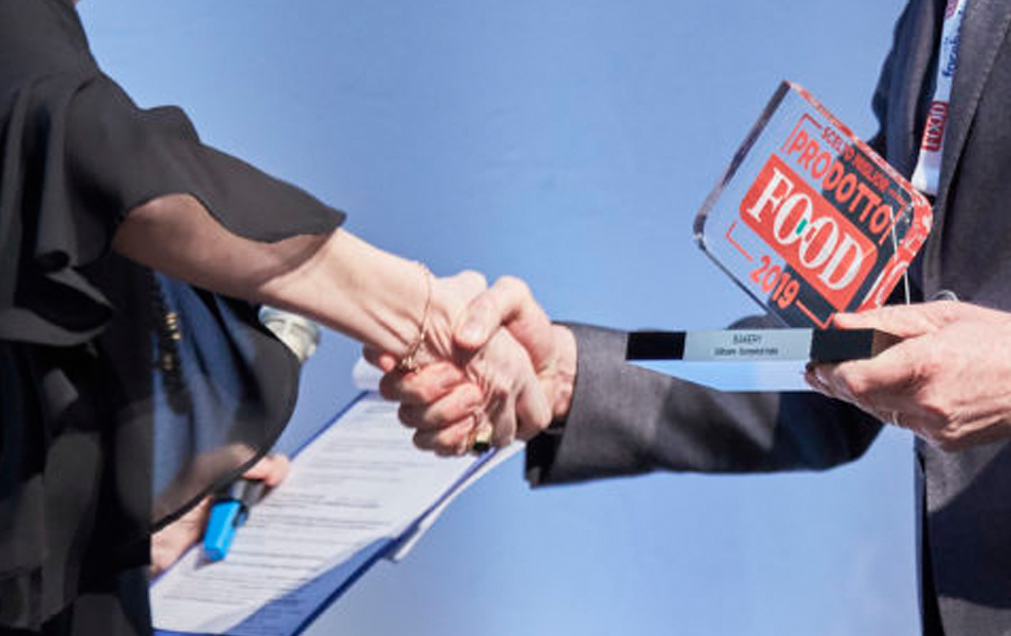 Prodotto Food: the product innovation award
Due to the unpredictable development of the national sanitary emergency, Food has decided, together with its partners, to cancel Food Match 2020.
The award of "Scelto Miglior Prodotto Food 2020" will be announced on the 30th of March via foodweb.it and via social media.
We decided to promote "Scelto Miglior Prodotto Food" winners by dedicating to the award the research publlished on the first page of Food magazine in May.
We will focus on the winners of each category, analyzing how they challenge new market trends. Moreover, we will publish an exclusive research made by Doxa about cunsumers' expectations regarding food&beverage innovation.
Last but not least, further research and in-depth analyses concerning product innovation will be published on our social media.
Stay tuned for the new edition of Food Match 2021!